#JobAdviceSA was started when I asked two recruiter friends (Vanessa Raath and Wesley Madziva) to start a Twitter chat to connect jobseekers and recruiters. Over the last two and a half years we have advised thousands of jobseekers, received and given feedback on hundreds of CVs and helped many of those jobseekers find jobs (although that is not the primary purpose of our community), unlike #JobSeekersWednesday or #JobSeekersSA).
#JobAdviceSA has grown from a weekly Twitter chat to a community of thousands of followers on Facebook, Twitter and our own website (www.jobadvicesa.co.za) However, the weekly Twitter chat is still at the heart of everything we do, and has developed into a major event for jobseekers, recruiters and organisations in the recruitment industry such as APSO, Careers24 and Jobmail. The volume of tweets using the hashtag between 4pm and 5pm on Monday has resulted in #JobAdviceSA trending in South Africa on numerous occasions, and far many more times in Cape Town and Johannesburg especially. This is demonstrative of the need of jobseekers and people looking for career advice to get help with crafting CVs, searching and applying for jobs and advice on interview etiquette.
We make no profit whatsoever from running #JobAdviceSA and are spending more and more time dealing with direct messages, emails and tweets from members of the community who need our help and advice. As the main person responsible for managing the @JobAdviceSA Twitter account and Facebook page I handle questions and requests for help from jobseekers practically 24/7 every week. As a result I have been spending less and less time developing my own consulting business, to the point that I need to find new clients and/or regular work in order to continue running #JobAdviceSA in 2017.
This is why at the start of this month I decided to put #JobAdviceSA into action and sought the help of the community to find work, calling the campaign #HireTim, and also using our 'sister' communities #JobSeekersWednesday and #JobSeekersSA. So far I have been inundated with enquiries, but as yet have had no concrete offers.
Now I am putting out this message to my whole online network – I am open to offers to work for corporates, recruitment agencies and tech startups in content creation and curation, employer branding, recruitment technology, social media marketing and recruitment or speaking and training on these topics, on a consulting, contract or permanent basis. I am based in Cape Town but also open to remote working for organisations in other parts of South Africa or further afield.
You can check out my LinkedIn profile (za.linkedin.com/TimJBarry) to see my skills and experience, follow and send me a direct message on Twitter (@TimJBarry), call me on my cell (061 882 4391) or email me at tim@jobadvicesa.co.za and I will be happy to talk or Skype (username timjonbarry) with you, send you my CV or arrange to meet if you are in Cape Town.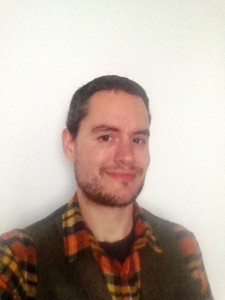 I have so much to offer, and really want to keep #JobAdviceSA going in the New Year, so get in touch and #HireTim!