We're really excited that our guest on the next #JobAdviceSA will be Tshepo 1Million (@Tshepo1Million) which is a Gauteng Provincial Government youth empowerment initiative designed to break down barriers for youth to participate in the economy with any education level, from Grade 10 to Graduates. "Phanda" is the name of the show that Tshepo 1Million gives to work seekers at their activation events, so we are looking forward to doing an online Phanda with them!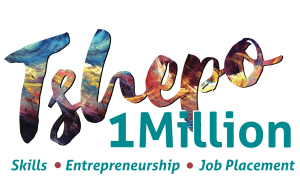 Tshepo 1Million provides hope to young people in Gauteng who are unemployed and looking for a way to access the skills and learning that will prepare them for the world of work. If you are between the ages of 18-34 with at least Grade 10 and are a first-time work seeker with no more than 12 months work experience then you can register by going to www.tshepo.mobi using any mobile phone or device that can connect to the internet and following a simple five step registration process.
The questions that Tshepo 1Million are going to answer during the chat are about what young work seekers can do to make themselves more employable:
Q1. What is the first thing young people should do when they start looking for work?
Q2. How should they go about drafting their cover letter and/or CV?
Q3. How should they prepare for an interview?
Q4. Can you give young people some general tips on interview etiquette?
Join us at 4pm on Monday 19th November to find out more about Tshepo 1Million and their answers to the above questions by following the hashtag #JobAdviceSA as well as the @JobAdviceSA Twitter account and our co-hosts @ElzetteFourie @TimJBarry @Van_Raath and @WeszMadz
Feel free to answer any of the questions yourselves using A1, A2, A3, etc. or ask Tshepo 1Million any other questions you might have.
We look forward to chatting with you on Monday!