In the first #JobAdviceSA chat of 2020 our regular expert contributor, online Career Coach Ennie Chipembere, introduced us to the concept of using a Job Search Plan to focus and guide your job search strategy.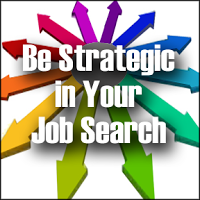 One of the techniques that you can use to implement your job search plan is to "project manage" your job search strategy, which includes mapping and using job search spaces and opportunities, both offline and online. Here are the questions that we will be answering in order to help you do this:
Q1. What does it mean to "project manage" your job search strategy?
Q2. What are some offline spaces that employers and recruiters use to advertise jobs?
Q3. Apart from job websites and social media networks, what other online spaces can you use to find jobs?
Q4. What personal relationships and experiences can help you find jobs?
Join us at 4pm on Monday 23rd March to get the answers to the above questions by following the hashtag #JobAdviceSA as well as the @JobAdviceSA Twitter account and our host @TimJBarry
You can answer any of the questions using A1, A2, A3, etc, or ask any other questions you might have, using the hashtag #JobAdviceSA.
We look forward to chatting with you on Monday!