One of the great things about the #JobAdviceSA community is that it is not only our guests or the host of our weekly chat who answer the questions, but also the many career and recruitment experts who take part every week.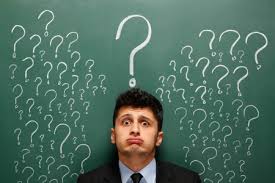 This means that all the jobseekers who tune in get lots of pieces of advice from experts in different disciplines and therefore the most comprehensive and detailed answers to every question posed.
But it is not only during our weekly chat that we get questions from jobseekers, we are also asked questions directly or using the #JobAdviceSA hashtag all through the week at any time of day or night. Whilst we make sure that we answer every question to the best of our knowledge sometimes it is helpful to get the advice of the other experts in the #JobAdviceSA community. So on this week's chat we will ask some of the trickier questions that we have been asked since the last #JobAdviceSA chat in order to crowdsource the best answers:
Q1. (from @LeaderNatural) If you have a high IQ or are gifted in some other way how should you indicate this on your CV?
Q2. (from @MpumyVee) Is it wise to send emails to apply for internships/graduate programs, etc?
Q3. (from @TouchMindz) What should you say if a recruiter calls to invite you to an interview and you already have something scheduled for that time?
Q4.(from @maxwellfana2) What should you do if you are asked to take a polygraph test in an interview?
Join us at 4pm to get the answers from the community to the above questions by following the hashtag #JobAdviceSA as well as the @JobAdviceSA Twitter account and our host @TimJBarry
You can answer any the questions using A1, A2, A3, etc, or ask any other questions you might have, using the hashtag #JobAdviceSA.
We look forward to chatting with you later!