We're excited to announce that #JobAdviceSA chat will return on Monday 6th May at 16h00 SAST with special guest Phiona Martin @MsPhiona who will be giving advice on how to answer the most common interview questions, which can also be the ones that jobseekers struggle with the most.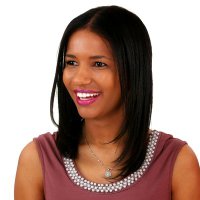 Phiona is an organizational psychologist who says that career development is her calling, and is also a content creator, speaker and thought leadership enthusiast. We are long-time admirers of the work she is doing with jobseekers and are honoured to have her as our special guest on the long-awaited return of #JobAdviceSA chat.
Here are the questions that Phiona will be helping us to answer:
Q1. Tell me about yourself
Q2. What makes you suitable for this position?
Q3. Why do you want to leave your current employer?
Q4. What are your weaknesses?
Join us at 4pm to get the answers from Phiona and the community to the above questions by following the hashtag #JobAdviceSA as well as the @JobAdviceSA Twitter account and our host @TimJBarry
You can answer any the questions using A1, A2, A3, etc, or ask any other questions you might have, using the hashtag #JobAdviceSA.
We look forward to chatting with you later!